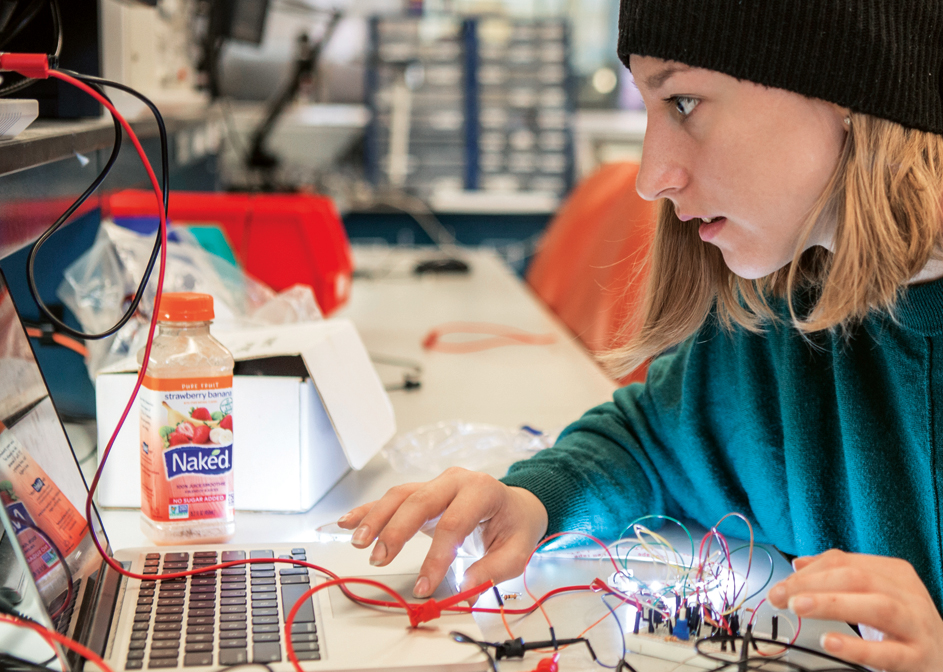 About Penn Engineering
Today's undergraduates grew up with the Internet. To them, search engines, social media, nanotechnology, and genetic engineering are all familiar — even everyday news. The University of Pennsylvania's School of Engineering and Applied Science is uniquely positioned to propel these future intellectual leaders, entrepreneurs, thinkers, and innovators to success.
As an Ivy League institution — and the first university in the nation — Penn delivers a transformative experience in the classroom and laboratory, while ensuring its engineering and applied science students receive a fully rounded liberal arts education.
Penn Engineering is a pioneer in interdisciplinary education, allowing students the flexibility to craft a program that suits their individual interests, career, or graduate education plans. Both Bachelor of Science in Engineering (BSE) and Bachelor of Applied Science (BAS) degrees are offered, along with specialized dual-degree programs, an array of majors and minors, special programs, and study-abroad opportunities.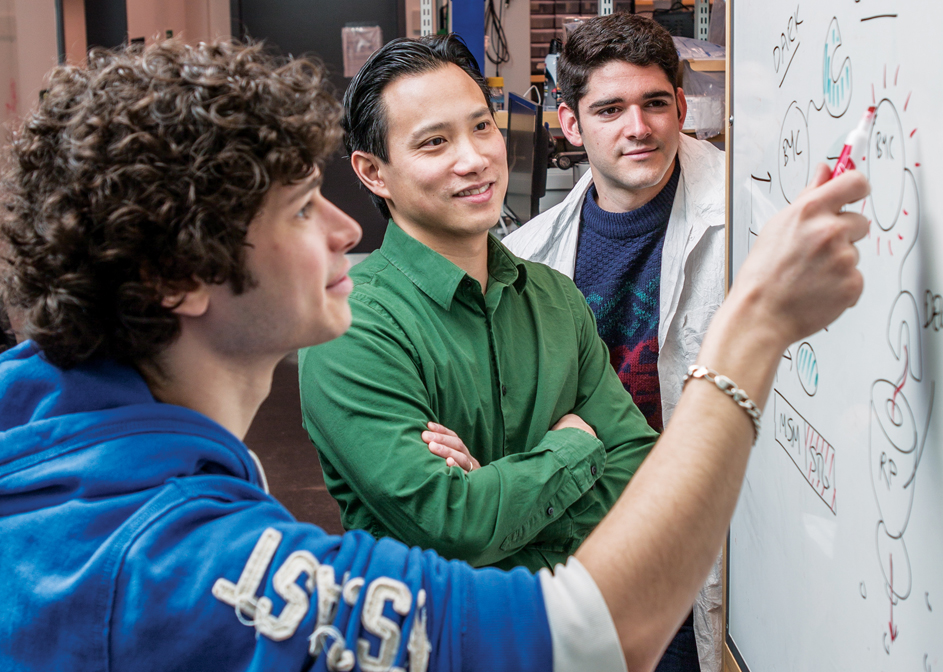 Penn Engineering students get valuable and extensive hands-on experience, conducting research and pursuing creative designs and new products alongside faculty renowned in their fields. The working relationship with faculty pervades Penn Engineering, where full-time faculty teach all core undergraduate courses, and each student has a faculty advisor.
As the global marketplace for technology grows, graduates go on to leadership roles in business, medicine, law, and academia. They leave armed with the technical knowledge, imagination, communication skills, and understanding of the social and human context of their work, all engendered with a fervor for the future nurtured at Penn Engineering.
Learn More About Penn Engineering
Mission of the School
The creation and dissemination of scholarly research in both basic and applied arenas to be an international center of engineering excellence and the regional catalyst for technological innovation;
The design and delivery of engineering education known for its rigor, breadth and relevance to prepare its students to become global leaders in technology-based fields.
Mission Statements of Bachelor of Science in Engineering Programs