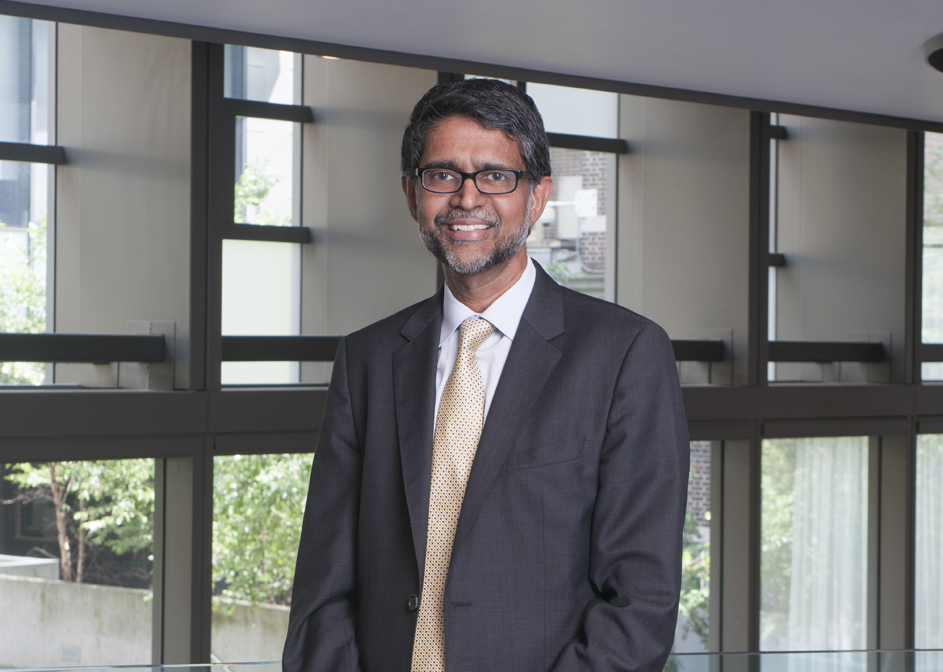 Congratulations on being admitted to the School of Engineering and Applied Science Class of 2026!
Congratulations on your acceptance to the Penn Engineering Class of 2026! This letter carries a heartfelt welcome from everyone at the School.
You are part of a new generation of Penn students who have had to navigate the stress of college applications and the uncertainty of a global pandemic at the same time. As we are beginning to return to the rhythms of pre-pandemic life, I know that our School needs your intelligence, empathy, and passion more than ever.
The Penn Admissions Office has told us much about you and the Class of 2026. As incredibly gifted students, we know that your academic achievements and leadership qualities will take Penn Engineering to even greater levels of prominence and excellence. It is clear from your application that you are exceptional and a perfect fit for our School.
We believe that the quality of your education is paramount. Our caring and enthusiastic faculty excel at teaching the fundamentals of the engineering disciplines you are about to enter, and will also serve as mentors and guides as you decide how to best apply that knowledge.
At Penn Engineering, we learn by doing. Our undergraduates have ample opportunities to conduct hands-on research at the bench, network with highly successful entrepreneurs, and put their skills to use to better the world through service-learning projects.
To that end, we have recently launched PESTLE, the Penn Engineering Student Learning and Engagement Program (https://pestle.seas.upenn.edu/). PESTLE works with local civic organizations, non-profits, and volunteer opportunities, and will help connect you with people in your new Philadelphia community that could use your unique engineering perspective and skills.
A hallmark of this era is not knowing what the future will bring, but as an optimist and with Spring around the corner, I see many new reasons to be hopeful for this coming year, and you are one of them. What I do know for sure is that I cannot wait to meet you, shake your hand and welcome you to Penn Engineering.
Once again, congratulations! We know you will have myriad questions and we are here to address any concerns you may have. I strongly urge you to bookmark and review this webpage https://ugradadm.seas.upenn.edu/welcome-admitted-students/  where you can access information as it becomes available throughout the spring. I also invite you to contact Ms. Ellen Eckert, Director for Undergraduate Admissions and Advising, at eckertel@seas.upenn.edu if we can be of assistance.
We are eager to welcome you to Penn Engineering in the fall!
Vijay Kumar
Nemirovsky Family Dean
Penn Engineering
Learn more about Penn and Penn Engineering: