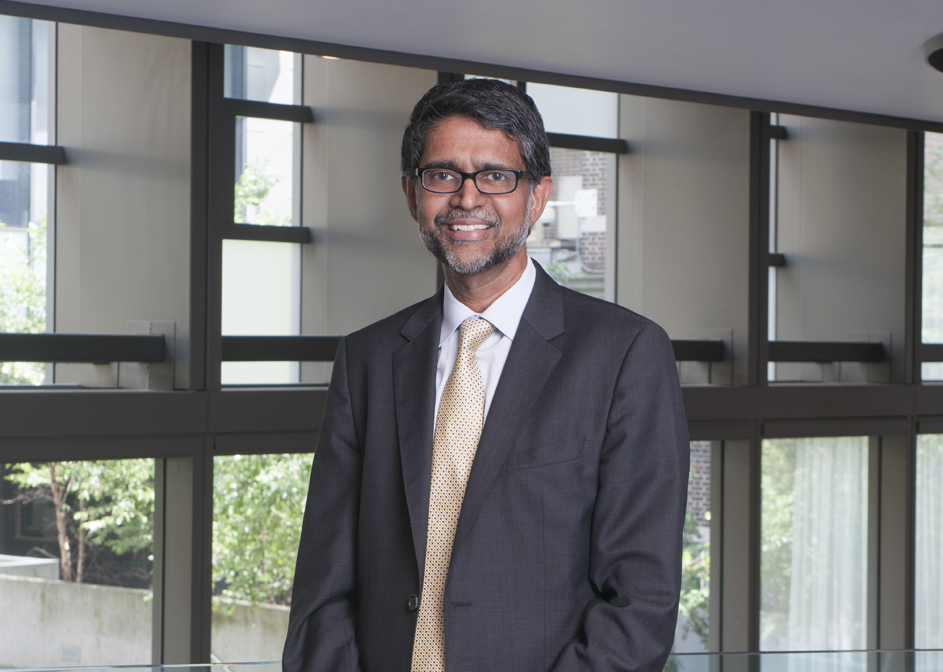 Congratulations on being admitted to the School of Engineering and Applied Science Class of 2024!
Congratulations on your acceptance to the Penn Engineering Class of 2024! This letter carries a heartfelt welcome from everyone at the School, and we sincerely hope that Penn Engineering will be where you decide to spend the next four years.
The Penn Admissions Office has told us much about you and the Class of 2024. You are all incredibly gifted students, and we know that your academic accomplishments and leadership qualities will take Penn Engineering to even greater levels of prominence and excellence. It is clear from your application that you are exceptional and a perfect fit for our School.
Like you, we believe that the quality of your education is paramount. Ours is a unique and welcoming community, evidenced by Penn Engineering's innovative curricula taught by a world-renowned, enthusiastic and caring faculty, and we could not be prouder of our cutting-edge laboratories and facilities.
We are excited to announce that a new curriculum has been established for the Class of 2024. Penn Engineering Curriculum 2020 features course flexibility, concentration options and a focus on engineering-relevant issues. As engineering impacts every corner of the world, Curriculum 2020 is designed to produce graduates who can develop solutions to interdisciplinary technical problems, bring creative ideas to reality and compete and excel in the job force of the future.
Curriculum 2020 offers you the opportunity to distinguish yourself within your major and pursue a deeper understanding of an advanced engineering topic beyond the traditional degree. Some examples include: Data Science, Artificial Intelligence, Pharmaceutics and Biotechnology, Cellular/Tissue Engineering and Biomaterials, Neuroengineering, Robotics, and Materials Design and Fabrication.
At Penn Engineering, we learn by doing. As an undergraduate, you will have numerous opportunities to conduct hands-on laboratory research, network with highly successful entrepreneurs, and improve the world through engineering service-learning projects both here in the U.S. and abroad. The common thread for each undergraduate's time at Penn is the pursuit of excellence, and each student will be optimally positioned to find his or her niche in the Class of 2024.
Once again, congratulations! We are here to address any questions and concerns you may have. I invite you to contact Ms. Ellen Eckert, Senior Associate Director for Admissions and Advising, at eckertel@seas.upenn.edu if we can be of assistance.
We are eager to welcome you to Penn Engineering next fall!
Vijay Kumar
Nemirovsky Family Dean
Penn Engineering
Learn more about Penn and Penn Engineering: