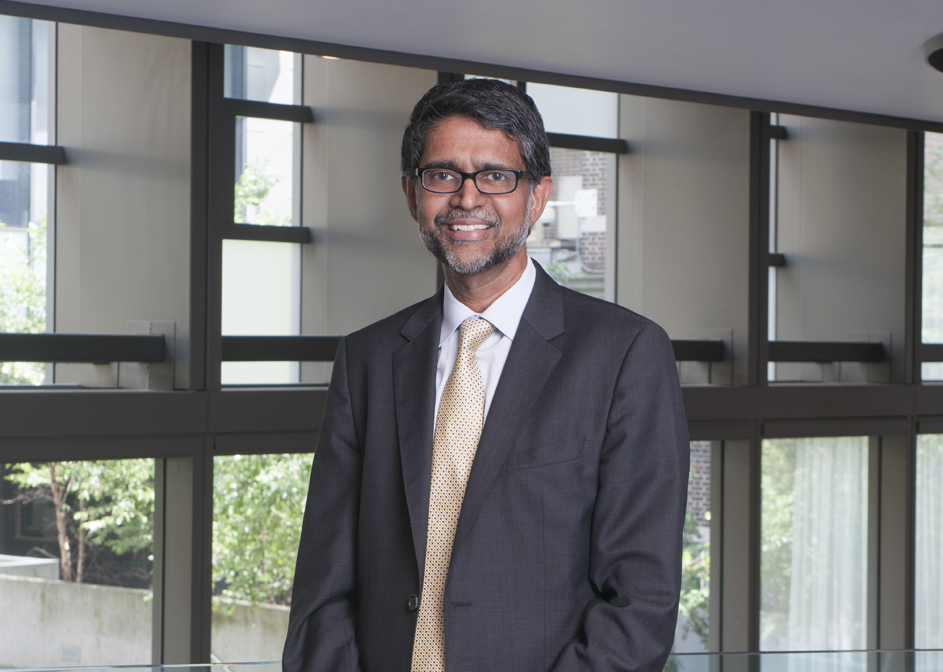 Congratulations on being admitted to the School of Engineering and Applied Science Class of 2025!
Congratulations on your acceptance to the Penn Engineering Class of 2025! This letter carries a heartfelt welcome from everyone at the School.
You are part of the first modern class accepted at Penn who applied during a global pandemic. For you, everything was different. College testing, campus visits, attending classes—much of this was not open or available to you. But you persevered by connecting with your peers and families, sitting in on remote instruction and even virtually touring our beautiful campus through amazing videos.
More than any class I have encountered thus far in my tenure as Dean, you had the greatest challenges to the admissions process. But you were clearly up to the task! The Penn Admissions Office has told us much about you and the Class of 2025. As incredibly gifted students, we know that your academic accomplishments and leadership qualities will take Penn Engineering to even greater levels of prominence and excellence. It is clear from your application that you are exceptional and a perfect fit for our School.
We believe that the quality of your education is paramount. Our caring and enthusiastic faculty are master teachers and mentors. Last spring and fall, as the pandemic forced students to quickly leave campus, we pivoted immediately to offer virtual instruction for all classes and labs. Our faculty were able to reach out to students individually and in small groups, and advising, campus lectures, student clubs and other extracurricular activities continued virtually despite the lockdown.
A hallmark of this era is not knowing what the future will bring. As I write this letter on a cold spring afternoon, I do not know yet in what way our campus will operate come August. I am an optimist and my fervent hope is that the pandemic will abate and I will be seeing you on Smith Walk during New Student Orientation. What I do know is that I cannot wait to meet you, shake your hand and welcome you to Penn Engineering.
Once again, congratulations!  We know you will have myriad questions and we are here to address any concerns you may have. I invite you join the Penn Engineering Community in the Admitted Student Network to connect with current students, faculty and staff, and you may contact Ms. Ellen Eckert, Director for Undergraduate Admissions and Advising, directly at eckertel@seas.upenn.edu, if we can be of assistance.
We are eager to welcome you to Penn Engineering in the fall!
Vijay Kumar
Nemirovsky Family Dean
Penn Engineering
Learn more about Penn and Penn Engineering: