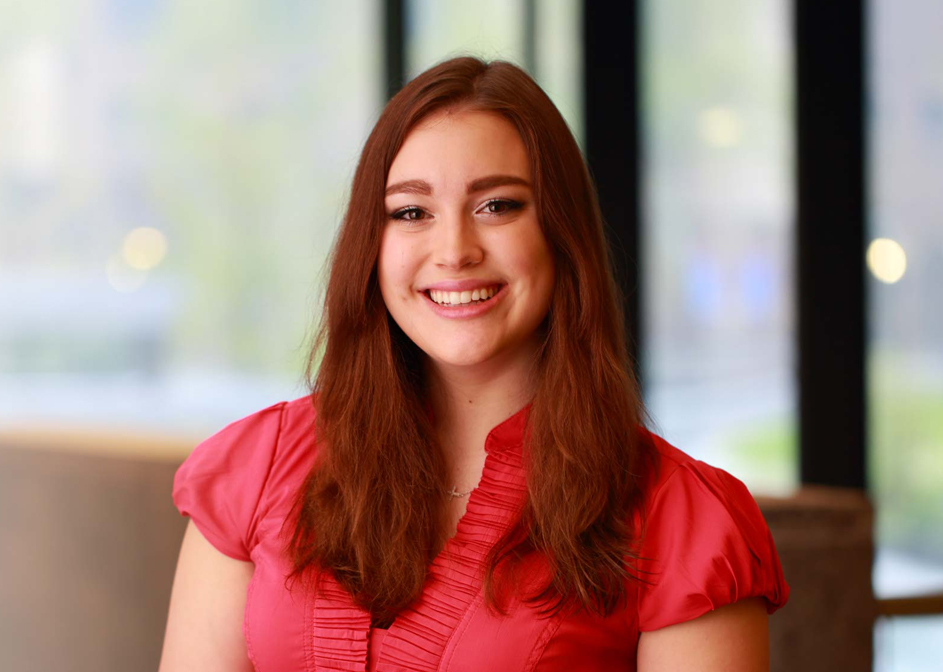 Cass Cedarholm
| | |
| --- | --- |
| Minor: | Arabic |
| Hometown: | Woodbury, Minnesota |
| Activities: | Vice president, Engineering Student Activities Council; president, Theta Tau Professional Engineering Fraternity; Society of Women Engineers; Hexagon Senior Honor Society; Penn Alumni Campus Ambassadors |
| Interests: | triathlons, languages, baking |
| Goal: | To live in and explore the Middle East |
Why Penn Engineering?
Everything is a leap of faith when choosing a major. I was a strong student in math and science, and that put me on this track. During my junior and senior years in high school, I took an amazing biology class and had a great teacher. Combining biology, math, and physics led me to Bioengineering, for both undergraduate and, with submatriculation, my master's. There's also engineering in my family. My mother is an industrial engineer for 3M. My dad is involved in an engineering company, on the business side. My sister, who graduated from Penn some time ago, is a bioengineer, with a master's in mechanical engineering.
Where might your engineering interests take you?
I'm working on a senior design project about orthopedics because one of the paths I'm thinking about is rehabilitation engineering. I'm taking courses this year and next to confirm that direction. I never just jump in 100 percent without first taking a couple classes and scoping out the area; then I can make a more committed decision. It's a narrowing down process.
Right now I'm taking BE 400, a clinical preceptorship in Bioengineering I had been wanting and waiting to take. It's a unique opportunity to shadow physicians at HUP [the Hospital of the University of Pennsylvania]. They explain the problems they're having with medical devices and procedures, and they ask us to come up with solutions. My friend and I are shadowing an anesthesiologist in neurocritical care, and we're working on a non-invasive cerebral blood oxygen-content and flow monitor. It's all very interesting to see how devices affect patients, and we're working on something he'll use every day in surgery.
How is life different for you at Penn?
I was born and raised in Minnesota, and my high school graduating class had 500 students. Only a few of us left the area. I knew I wanted to branch out from the typical Midwestern lifestyle and learn something more about the world. I always wanted to travel and learn about different cultures and diversity.
After my freshman year, my roommate invited me to visit her home in Burma. She graciously showed me her country, and we ended up backpacking across Burma and Thailand for a month!
I had chosen Cairo for my Study Abroad semester, but with the troubles there, I ended up in Edinburgh, Scotland. The country was beautiful and I got the chance to travel to 16 cities while I was there.
At Penn, I also have the opportunity to study Arabic, which has been an interest of mine since high school.
What advice would you give those about to enter college?
College is less about cranking out perfect grades and more about learning who you are and what you want to get out of your education. A large factor is learning as much as you possibly can — from classes, from the students around you, from involvement in extracurricular activities.
When I first came to Penn, it was a confidence shocker because I was surrounded by so many smart and challenging people. Eventually you get used to the competition and can handle it. I used to be a competitive swimmer, and so going for a swim helped me to focus and get through that.
Whatever college you pick, make the most of whatever situation you're in. Penn is a very social, active place. I thrive being around people who like to interact, get involved, and have fun. If you do, too, you won't find a better place.